October is LGBT History Month – a month dedicated to highlighting and celebrating the history and achievements of lesbian, gay, bisexual, and transgender (LGBT) movements, historical figures, and legislative accomplishments. Across the United States, communities will be remembering the contributions of Sylvia Rivera, Miss Major, John Maynard Keynes, and Langston Hughes to the impacts of the Stonewall Riots. Last Thursday, the Cornell Institute of Public Affairs (CIPA) held a colloquium with speaker Mario Guerrero, a CIPA '09 alum and current Legislative Affairs Director of Service Employees International Union (SEIU) Local 1000 in California. Mr. Guerrero spoke about his experience as Government Affairs Director at Equality California, legislating for LGBT issues in the state, particularly, in support of youth empowerment and autonomy in schools.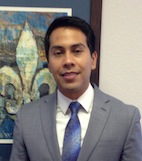 Mr. Guerrero spoke about his proudest achievement, passing the Fair, Accurate, Inclusive, and Respectful (FAIR) Education Act, a law that requires California public schools to teach the accomplishments of LGBT individuals and movements and people with disabilities alongside the Civil Rights Movement, women's liberation, Latin American history, and other under represented communities. Mr. Guerrero also highlighted other laws passed during the same legislative session that increased student protections around gender identity and expression such as the Gender Nondiscrimination Act and access to anti-bullying support through Seth's Law.
When it came time for questions, one audience member noted that during her time as a teacher in Tennessee, she didn't know what to do for students looking for LGBT resources due to the state's attempts at passing bills that bar schools from offering support to LGBT students and most recently, attempts at requiring teachers, nurses, counselors, and other school officials to report students, who asked about such issues, to their parents.
Read the full article at the Cornell Policy Review.
"Even when covered by a major health insurance company in the San Francisco Bay Area—the epicenter of cutting-edge trans* healthcare—it was difficult for Kelly Lewis to find competent care. "The doctor told me he didn't feel comfortable prescribing shots, so he wanted to start me on the patches," Lewis was told by a doctor when seeking testosterone hormones. "I felt that this physician was more of a gatekeeper than a provider," he continued. After requesting to change doctors, Lewis was asked by the office to stay because the doctor wanted to learn about transgender healthcare—on his body. While the provider's intent to learn more about trans* health care appeared noble, no one should have to be treated as an experiment especially given the sordid history of experimentation on Black bodies in this country. The lack of education among providers and the ongoing stigma facing Black trans* people factor prominently in health disparities in the Black trans* community—the ACA does not specifically address healthcare discrimination based on gender identity or expression,** which is a prevalent experience.
Before care is possible, simply affording insurance remains an issue. Thirty-four percent of Black trans* people earn less than $10,000 per year making co-payments, insurance premiums, and other healthcare costs not covered by the ACA out of reach. Nineteen percent of the Black and trans* communities under 65 are uninsured while a 2010 trans* discrimination survey found that 31% of Black trans* people were uninsured. While lack of health insurance is not the only factor in the health disparities these communities face, it is a major one."