October is LGBT History Month – a month dedicated to highlighting and celebrating the history and achievements of lesbian, gay, bisexual, and transgender (LGBT) movements, historical figures, and legislative accomplishments. Across the United States, communities will be remembering the contributions of Sylvia Rivera, Miss Major, John Maynard Keynes, and Langston Hughes to the impacts of the Stonewall Riots. Last Thursday, the Cornell Institute of Public Affairs (CIPA) held a colloquium with speaker Mario Guerrero, a CIPA '09 alum and current Legislative Affairs Director of Service Employees International Union (SEIU) Local 1000 in California. Mr. Guerrero spoke about his experience as Government Affairs Director at Equality California, legislating for LGBT issues in the state, particularly, in support of youth empowerment and autonomy in schools.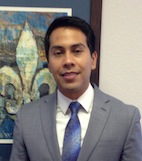 Mr. Guerrero spoke about his proudest achievement, passing the Fair, Accurate, Inclusive, and Respectful (FAIR) Education Act, a law that requires California public schools to teach the accomplishments of LGBT individuals and movements and people with disabilities alongside the Civil Rights Movement, women's liberation, Latin American history, and other under represented communities. Mr. Guerrero also highlighted other laws passed during the same legislative session that increased student protections around gender identity and expression such as the Gender Nondiscrimination Act and access to anti-bullying support through Seth's Law.
When it came time for questions, one audience member noted that during her time as a teacher in Tennessee, she didn't know what to do for students looking for LGBT resources due to the state's attempts at passing bills that bar schools from offering support to LGBT students and most recently, attempts at requiring teachers, nurses, counselors, and other school officials to report students, who asked about such issues, to their parents.
Read the full article at the Cornell Policy Review.